Welcome to the mesmerizing metropolis of Tokyo, a city that seamlessly blends tradition and innovation, captivating visitors with its unique charm. In this guide, we present the top 10 things to do in Tokyo, offering a glimpse into the vibrant culture, history, and modern wonders that make this city a truly unforgettable destination. From ancient temples and tranquil gardens to bustling markets, cutting-edge technology, and world-class entertainment, Tokyo has it all.
Join us as we embark on an exciting journey through the heart of Japan's capital, uncovering the must-see attractions and experiences that define Tokyo's essence. Whether you're a food lover, history enthusiast, tech aficionado, or simply seeking adventure, Tokyo promises to leave an indelible mark on your soul. So, let's dive into this captivating city and discover the top 10 things that will make your visit to Tokyo truly remarkable.
Takeshita Street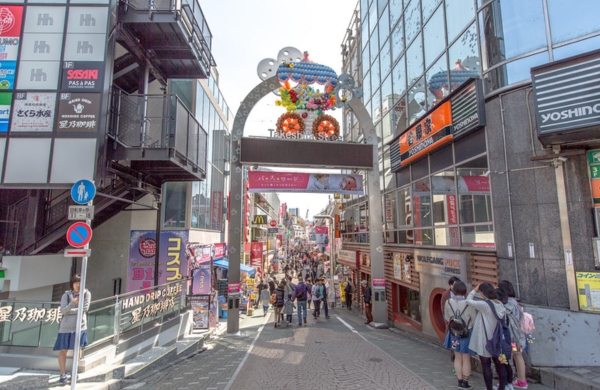 Number 10 on our list takes us to Takeshita Street in Harajuku, a renowned shopping destination known for its trendy fashion, unique boutiques, and vibrant street style. This bustling area is famous for its association with Harajuku girls, who showcase eclectic and colorful fashion styles. Make sure to explore the multi-level Tokyo Plaza on Omotesando Harajuku Shopping Mall, where you can indulge in delicious desserts like the rainbow toast or cotton candy at Toti Candy Factory or Marian Crap. And don't forget to visit the nearby Hachaka Cafe for a truly cute and unique experience.
Sensoji Temple
Japan's rich religious heritage is on display at Sensoji Temple, our number 9 pick. As one of Tokyo's oldest and most popular Buddhist temples, Sensoji Temple boasts a rich history, traditional architecture, and cultural significance. Explore the temple's main gate, the Kaminarimon, adorned by a large paper lantern, and stroll down Nakamise Street, lined with traditional shops selling souvenirs and Japanese goods. The temple also features a pagoda, a treasure house, and a museum. Take the time to discover the surrounding area of Asakusa, with its charming shopping streets and delightful food.
Also Check: Top 5 Beginner-Friendly Travel Cameras
Food
Tokyo is a paradise for food lovers, and it occupies the number 8 spot on our list. From luxury dining experiences to street food delights, Tokyo offers a diverse and mouthwatering culinary scene. Explore the intriguing alleys called Yakochu, such as the famous Ameyokocho or Memory Lane, known for its tiny bars and restaurants. Enjoy traditional Japanese dishes like sushi, sashimi, ramen, udon, and soba. Don't miss out on street food favorites like Takoyaki (octopus balls), Yakisoba (stir-fried noodles), and Dango (skewered rice dumplings). And make sure to indulge in unique Japanese desserts like Wagashi and Dorayaki.
Tokyo Imperial Palace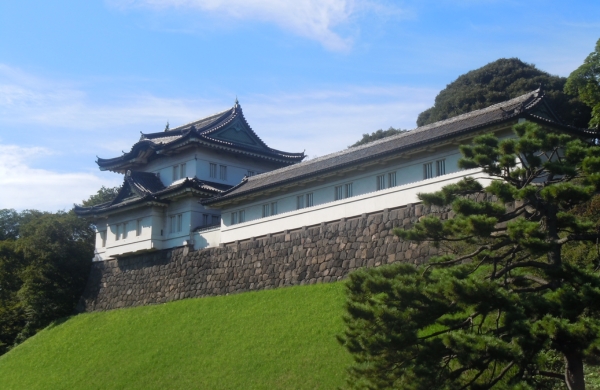 At number 7, we have the Tokyo Imperial Palace, the primary residence of the Emperor of Japan. Located in the Chiyoda ward, the Imperial Palace sits on the site of the former Edo Castle. Take a guided tour or explore the gardens and ruins surrounding the palace. Discover the beauty of Shiori City, filled with picturesque canals, vibrant gardens, and pathways. During the Sakura season, rent a boat and immerse yourself in the breathtaking beauty of cherry blossoms.
Also Check: Discover the Best Beaches in Malaga
Vending Machines
Vending machines are an iconic sight in Japan, and they occupy the number 6 spot on our list. With approximately 5 million vending machines across the country, Japan has the highest number of vending machines per capita. These machines offer a variety of products, including drinks, snacks, and unique items. Try a cake in a can, ramen, or even edible insects. Vending machines are a convenient option in Japan's busy lifestyle, providing quick access to everyday items.
Mirai-Kan Museum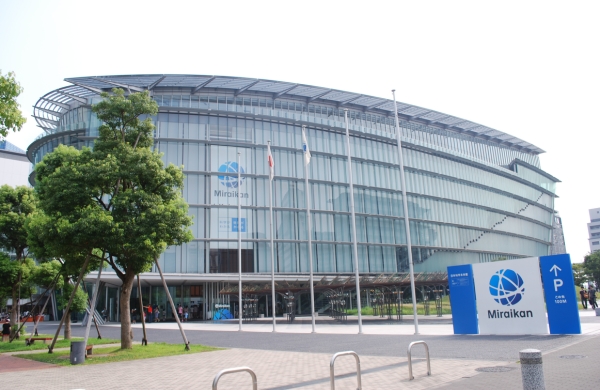 Tokyo's museums offer a fascinating glimpse into various aspects of Japanese culture, and the Mirai-Kan Museum takes the fifth spot on our list. Also known as the National Museum of Emerging Science and Innovation, Mirai-Kan showcases the latest advancements in science and technology through interactive exhibits, virtual reality simulations and educational displays.
Explore the fascinating world of robotics, artificial intelligence, space exploration, and cutting-edge technologies. Don't miss the opportunity to witness the humanoid robot ASIMO in action, showcasing its remarkable abilities. The museum provides a fun and engaging experience for visitors of all ages, making it a must-visit attraction in Tokyo.
Meiji Shrine
As we reach the halfway mark, we encounter the Meiji Shrine, a tranquil oasis in the heart of bustling Tokyo. Dedicated to Emperor Meiji and Empress Shoken, this Shinto shrine offers a serene escape from the city's fast-paced atmosphere. Take a leisurely stroll through the lush forested area and admire the grandeur of the shrine's architecture. You might even witness a traditional wedding ceremony taking place. Explore the nearby Meiji Jingu Inner Garden and indulge in a traditional tea ceremony at the tea house.
Also Check: 6 Modern Things To Make Your Traveling More Easy & Comfortable
Akihabara
Known as the electric town, Akihabara takes the number 3 spot on our list. This district is a haven for anime, manga, and gaming enthusiasts. Immerse yourself in the vibrant otaku culture as you visit the numerous anime and manga shops, electronic stores, and gaming arcades. Don't forget to check out the multi-level flagship stores like Yodobashi Camera and the iconic Akihabara Radio Kaikan building. Experience a maid café, where the staff dressed as maids provide a unique and interactive dining experience. Akihabara is a must-visit destination for pop culture enthusiasts.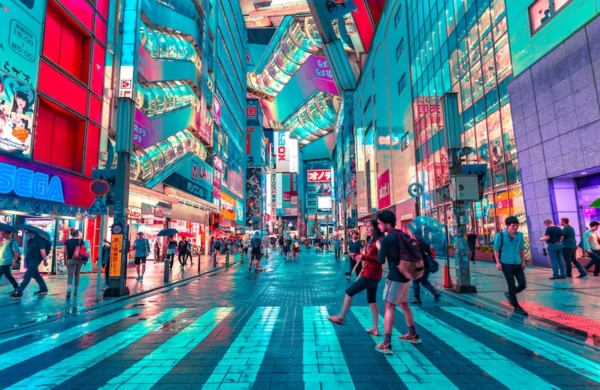 Tokyo Disneyland and DisneySea
For magical adventures and unforgettable memories, Tokyo Disneyland and DisneySea are the perfect destinations. These world-class theme parks offer a captivating experience for visitors of all ages. Enjoy thrilling rides, enchanting parades, and spectacular live performances. Tokyo Disneyland features classic Disney characters and attractions, while DisneySea offers a nautical-themed experience with unique rides and shows. Make sure to catch the nighttime spectaculars, such as the "Happily Ever After" fireworks show. These parks provide endless entertainment and a touch of Disney magic.
Tsukiji Fish Market and Toyosu Market
Last but not least, we have the Tsukiji Fish Market and its successor, the Toyosu Market. Tsukiji Fish Market was the world's largest fish market, known for its bustling atmosphere and fresh seafood. Although the inner market has relocated to Toyosu, the outer market still offers a vibrant culinary experience.
Explore the narrow lanes filled with seafood stalls, sushi restaurants, and kitchenware shops. Taste the freshest sushi and sashimi or try unique street food like tamagoyaki (rolled omelet) and grilled scallops. At Toyosu Market, you can witness the famous tuna auctions and learn about the fish market's modern facilities.
These top 10 things to do in Tokyo provide a diverse range of experiences that capture the essence of this incredible city. Whether you're interested in fashion, history, technology, food, or entertainment, Tokyo has something to offer for everyone. So pack your bags, immerse yourself in the vibrant culture, and embark on an unforgettable adventure in the mesmerizing metropolis of Tokyo.
Techspurblog is a blog dedicated to providing industry-leading insights, tips, tricks and tools on topics such as web design, app development, SEO and more. We also provide reviews of the latest tech products and services that can help you get the most out of your business.