In today's digital age, it's essential for businesses to have a strong online presence. One key element of this is having a professional and memorable logo. While hiring a designer to create a custom logo can be expensive, there are now many online tools available that allow you to create a logo on your own. In this article, we'll explore how to make a logo online.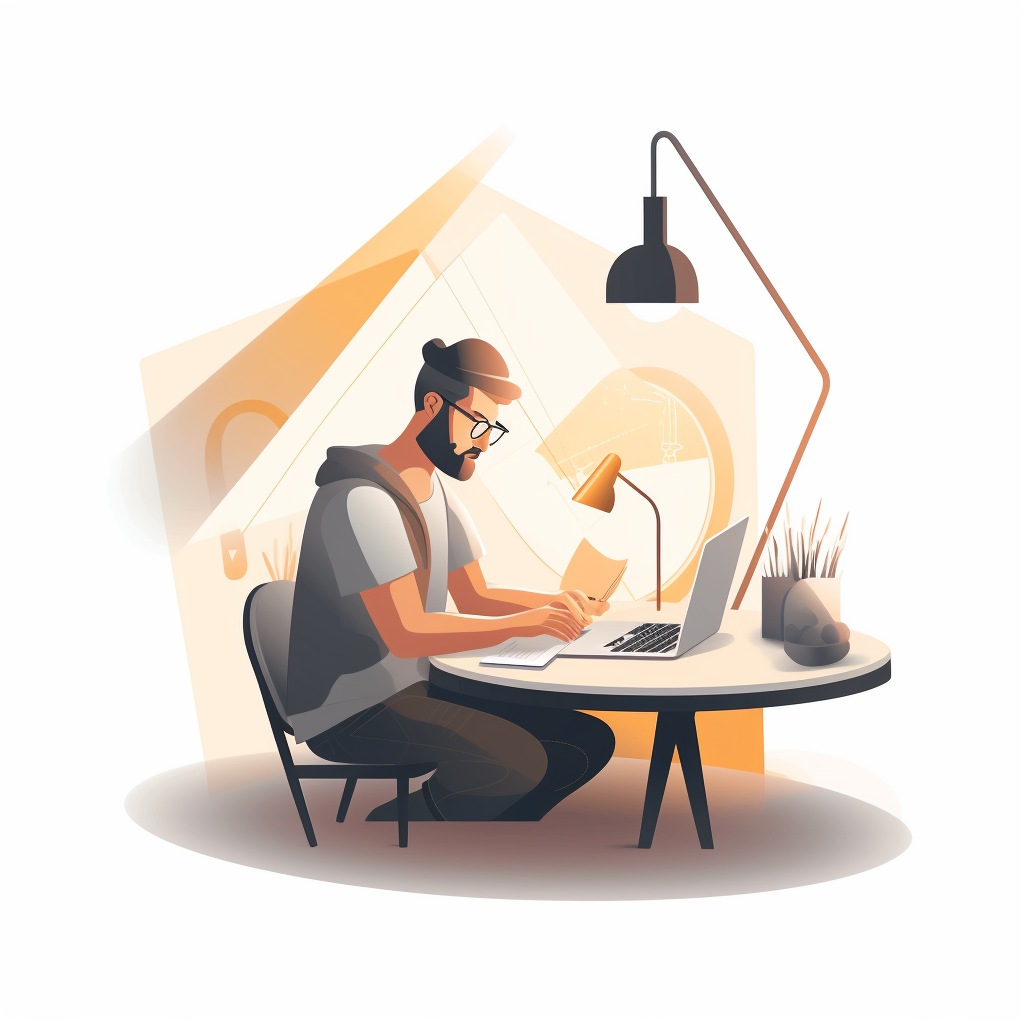 Choose the right tool.
There is a multitude of online tools at your disposal for crafting logos, each boasting its unique advantages and drawbacks. Among the well-liked choices are Canva, LogoMaker, and Tailor Brands. Before selecting a tool, consider factors such as ease of use, the variety of design options available, and your budget.
Define your brand identity.
Before you start designing your logo, it's important to have a clear understanding of your brand identity. This includes your business values, target audience, and unique selling proposition. Your logo ought to mirror your brand's character, connecting with your intended audience by striking a chord that resonates with them effectively. Empowered by AI ingenuity, Turbologo's logo generator acts as a virtual collaborator, conjuring design options aligned seamlessly with user preferences.
Also Read: The Allure of NewProfilePicture.com: Elevating Your Online Presence
Select the right template.
Most online logo makers provide a selection of templates that you can choose from. Browse through the options and select a template that aligns with your brand identity and the message you want to communicate. From there, you can customize the template to make it your own.
Customize your logo.
Once you've selected a template, it's time to start customizing your logo. This may involve changing the font style, color scheme, or adding your own graphics. Make sure your logo is simple and easy to read, as complex designs can be difficult to reproduce in small sizes.
Get feedback.
Before finalizing your logo, it's beneficial to obtain feedback from diverse perspectives. Share your design with friends, family, colleagues, or industry experts to gather valuable insights. Evaluate their feedback thoughtfully, making any essential refinements before officially revealing your logo to the public.
Download and save your logo.
Once you're happy with your design, it's time to download and save your logo. Most online tools will provide a range of file formats to choose from, including PNG, JPG, and SVG. Make sure you select the appropriate format for your needs, such as high quality for print or web-optimized for online use.
Use your logo effectively.
Now that you have a professional logo, it's important to use it effectively across all your marketing materials. This includes your website, social media profiles, business cards, and more. Consistency is key when it comes to branding, so make sure your logo is used consistently across all platforms.
Also Read: Create Your Own Website Easily & Free with AI Website Builders
Conclusion
creating a professional logo has never been easier thanks to the many online tools available today. By following these steps and using the right online tool, you can create a memorable and effective logo that reflects your brand identity and resonates with your target audience.
Techspurblog is a blog dedicated to providing industry-leading insights, tips, tricks and tools on topics such as web design, app development, SEO and more. We also provide reviews of the latest tech products and services that can help you get the most out of your business.